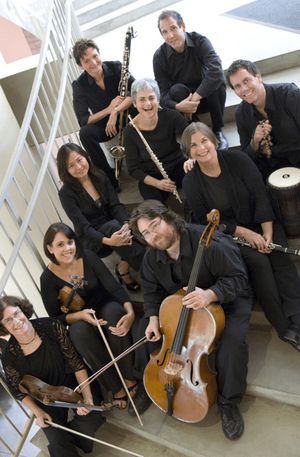 This week I will be on the East Coast for some presentations, a Master Class, and a concert, on the following dates:
Wednesday 10 April: an intensive day with Seth Woods' students of the Masters Program in Digital Music, presenting my own work and hearing about their projects in the morning, then meeting for a Master Class in the afternoon
Thursday 11 April: presentation on my work at Brandeis at 4PM, entitled Transgression, re-purposing, and aura: an overview of recent work
Then off to MIT to perform some feedback with metal and instruments with the wonderful musicians of Dinosaur Annex in their Not so heavy metal concert, Sunday, April 14, 2019 at 7:30pm
I would also like to say how much I enjoyed my time in Chile last month, and give a big thank you to Rodrigo Cadiz of the Pontificia Universidad Católica in Santiago, André Mestre and Felipe Otondo of the Institute of Acoustics of the Universidad Austral in Valdivia, and most especially to Mauricio Carrasco and the wonderful students of his Artes Musicales y Sonoras course.
I have a lot of impressions to process from that time - also of the natural beauty of the mountains, lakes, rivers and coastline - but most especially I was impressed by the theoretical and aesthetic sophistication the students are gaining through their interdisciplinary education. Mauricio's approach opened my eyes in some ways to the degree to which students can be challenged and their horizons widened. I also enjoyed meeting lecturers in other domains, such as design, and seeing the development of interdisciplinary projects.
Another thing which struck me was the students' political engagement. I found out there is a very strong #metoo movement among students, both in Santiago and in Valdivia, which has led to coordinated mobilisations and massive strikes, and also to artistic expressions such as murals, spontaneous lists of feminist and female-identifying artists, writers and philosophers. I also witnessed students speaking out to teachers and authorities, both to call out lack of representation and praise it where they could find it.
In all, it was a very important experience for me, and I hope to be able to come back again soon!