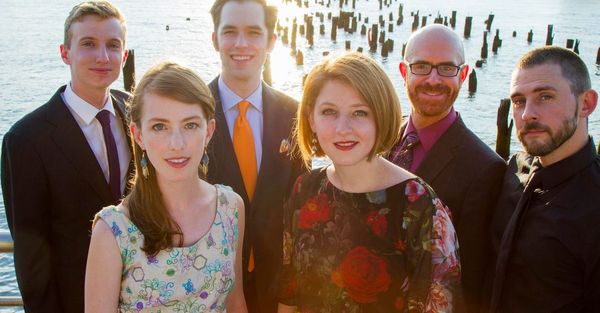 Hello from New Mexico! I am currently at the University of New Mexico as an invited composer at the Robb Trust Symposium. I gave a Master Class yesterday to a group of very stylistically diverse composers, and have been enjoying working Ekmeles Ensemble and Will Lang on Hear, a semi-theatrical work - using special masks and tubes with analog electronics – based on archival recordings of cowboy songs from the Robb Trust Archive, which will be premièred on Thursday April 7th at the Cathedral of St. John in Albuquerque alongside premières by Karola Obermueller, Peter Gilbert, and José-Luis Hurtado, and reprised in NYC at St. Peter's Church in Chelsea on Saturday April 9th. See here for more programme details:
https://ekmeles.com/wp/2022/02/unm-robb-composers-symposium/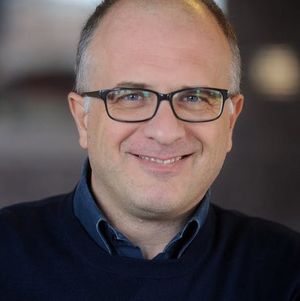 Today I also had the great pleasure of meeting this year's featured artist of the Robb Symposium, pianist Emanuele Arciuli, and to hear his extraordinarily sensitive interpretation of my Étude 1 bis d'après Scarlatti, which he will be performing tonight. I hope this will be the first of many future collaborations with this wonderful musician!
Coming up in NY after that: on 20 April at the DiMenna Center, a performance by Canto d'Alma by the Argento Ensemble, sung by Ariadne Greif and conducted by Michel Galante. (You can order tickets here or sign up for the live-streaming here.) It is always a pleasure working with Argento Ensemble, and continuing our exploration of the life and music of Alma Mahler together...
Then on 21 April, JACK Quartet will pre-première A Complete History of Music (Volume 1), a large-scale work for quartet and electronics first commissioned by Die Wittener Tage für neue Kammermusik in 2020 at Merkin Hall, alongside world premieres by Khyam Allami and George Lewis. To prepare this work, we will be in residency at EMPAC. Many thanks to Wittener Kammermusik, EMPAC, and also Montclair University for their support for this ambitious work - needless to say, I am very excited to see it come to fruition after many delays due to the pandemic, and so delighted to be a part of this programme. (Tickets are available here.) I hope to see you at some of these concerts - it will be good to be back in NY!